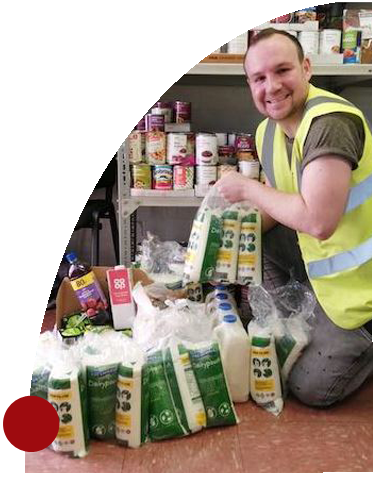 Here to help
The Lincoln Community Larder is a registered charity which aims to relieve poverty in the Lincoln area through the provision of basic nutritious food and other basic amenities to those in need of short term help.
We don't think anyone in our community should have to face going hungry, so we have been providing emergency food and support to local people for over 30 years.
The Larder is managed and run entirely by local volunteers and relies entirely on the generous support of our local community. Please click on one of the boxes below for further information on how to help or to receive help.
Latest News
Top 10 items urgently needed:
Thank you for all of your kind donations so far during this pandemic. We are urgently in need of the items listed below and you can drop them at our outreach centres or into the donation baskets in local Coop stores.
UHT Milk – semi skimmed and whole

Hot dogs

Tinned tuna

Tinned meat

Small instant coffee

Tinned carrots

Tinned sweetcorn

Rice pudding

Custard

Toiletries (including toilet rolls and toothpaste)